Stop and Drink the Rosés
The Rosé Wine Trend
It seems like lately, everything's coming up rosés. Yup, these pretty pink wines have certainly surged in popularity. Traveling around to wineries, we've found that most now make some form of blush. What's more, we can't seem to stock our rosé shelves fast enough. We even decided to do an all pink line-up this weekend! With all the excitement, we figured we should dive in and figure out what makes the stuff so great…
What does Rosé Wine Taste Like?
So what do we like about rosé? This emerging class of wine has a great balance of characteristics from both red and white wine. Dry rosé can be served as cold as you can get and has a crisp, vibrant, mouthwatering structure. It doesn't stop there, though! These wines also have bright red fruit flavors ranging from tart cherry to strawberry sauce to red bell pepper! Old-world style rosés often feature a lighter color and racy minerality as well. Sound interesting yet? We challenge you to find a better hot weather, pool-side companion than these wines!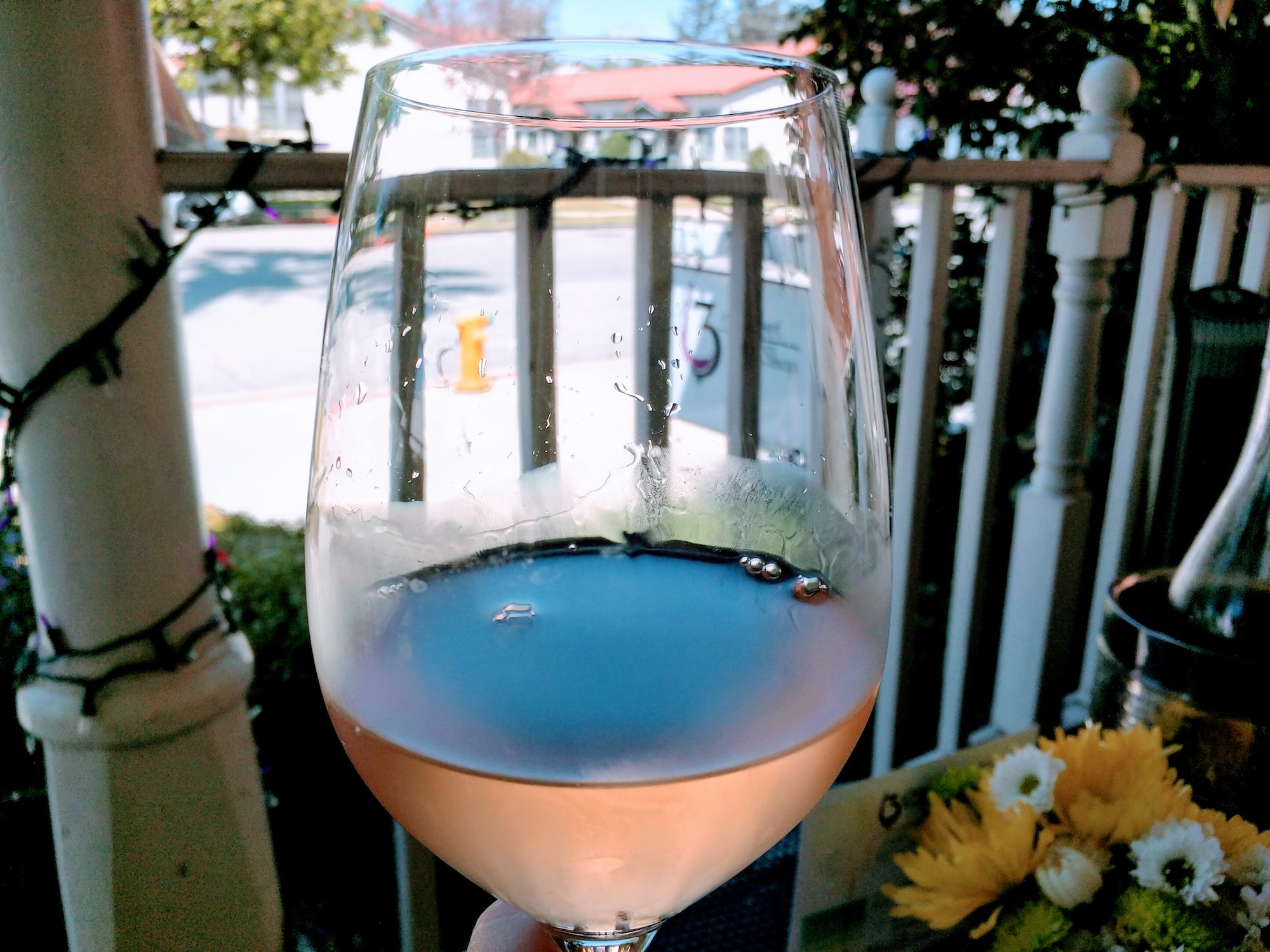 Rosé in it's natural habitat
How are Rosé Wines Made?
Making rosé wine starts with red grapes. Any red wine grapes will do, but we at the shop tend to prefer rosés dominated by Pinot Noir, Grenache or Syrah. Some producers specially tend their grapes designated for Rosé, while others grow them the same as they would for red wine.
Why are Rosé Wines Pink?
Methods of making rosé
Red-ish - Saignée
If not growing grapes specifically for rosé wine, a winemaker can still make the pink stuff using the Saignée method. Saignée is French for bleeding. In this method, the winemaker making a red wine, "bleeds" off about 10% of the juice during normal fermentation. This 10% is then used to make a lighter, blush-colored wine. These styles of rosé tend to be more rich and full.
Maceration is key - time on the skins
If not using the Saignée method, the amount of time spent with the grape skins is still extremely important. After pressing the grapes, the more time spent with the skins, the more richly colored the resultant wine will be. This maceration time can last anywhere from several hours to several days depending on the winemaker's preference. (Side note: All juice is clear, the skins are what gives red wines their color.)
Are Rosé Wines Sweet or Dry?
Most modern rosé wines are made dry with very little residual sugar. Sometimes credited as French-styled, these wines are crisp, bright and uber refreshing. Sweeter rosés are made most often from Zinfandel and Merlot grapes. If you're not sure, the alcohol content can give you a hint as to whether the wine your looking at is going to taste more dry or sweet. Higher alcohol wines tend to have less residual sugar and will often taste drier.
Of course, to be sure, it helps to ask your trusty wine shop personnel. Or, best case scenario, try the wine first before buying. Speaking of, our rosé flight will run all weekend July 7th – 9th, 2017. Hope you can make it out to discover for yourself what all the hype is about!